Impact of Hurricane Sandy in Eastern Monmouth Couty













The eye of the storm made landfall in southern New Jersey during the evening on Monday, October 29 with peak wind speed reaching 90 mph.
We lost commercial power at 5:40 PM on Oct 29. Power was restored 8 days later at 9:54 PM on Nov 6, the election day.
These pictures are from our yard and neighborhood.
A few facts and figures:
Landfall: Brigantine, near Atlantic City, early evening on Monday, October 29.
Rainfall (Wilwood, NJ): 11.76"
Wind gust: 90 mph
Storm Surge at NYC Battery: 12 feet above normal tide level
Low pressure: Atlantic City, N.J.: 948.3 mb (28.00" Hg)
Sandy's track: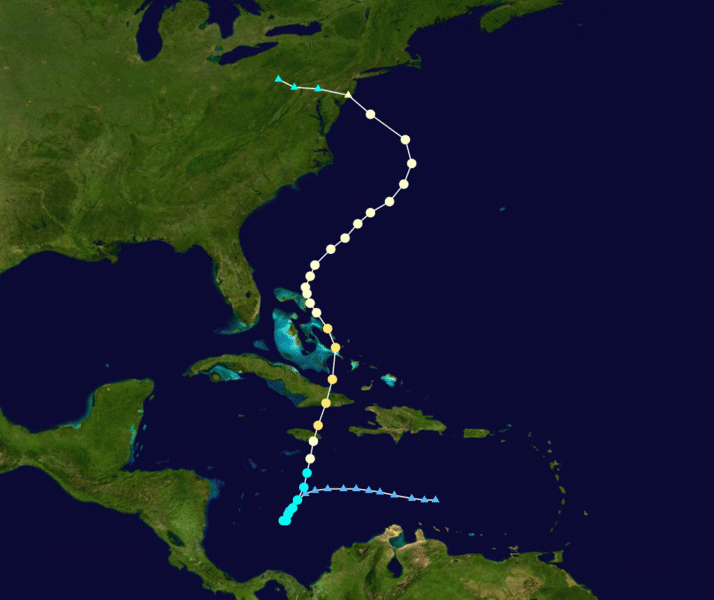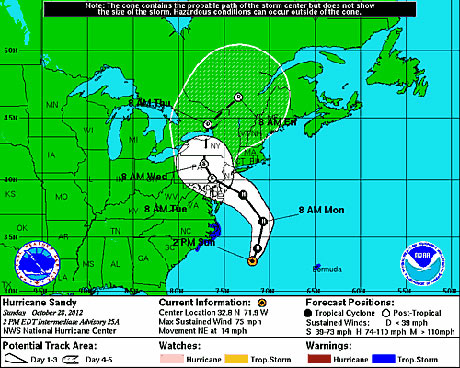 Storm Surge Map: